by
Korin Unka
| 1,316 views
<!Ė google_ad_section_start Ė>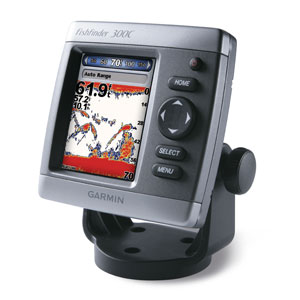 Well we just brought a Garmin¬†300 c fish finder, after our cheap one died last year, and so we took it out for a test the other weekend.¬† We only caught a few Kahawai and a barracuda plus my brother got into something very large which snapped his line…
 
We went out from Paraparaumu Beach, the tide was very high, there was no wind at all and the sun was shinning.¬†We were very excited to finally see what¬†the bottom of Paraparaumu Beach¬†looked like and to have¬†proper depth readings from our¬†new Fish Finder. It was a bit of a home job¬†connecting the transducer to the back of the Zodiac with a tent pole and the battery was sitting loose¬†inside a lunch box container, with the actual reader bolted on to our hatch (as you guessed this isn't a portable fish finder however going on advice you are better spending your pennys on better equipment rather than portablilty)…. but to our surprise it actually worked really well. With this setup it virtually felt like a portable fish¬†finder and was perfect for our small zodiac setup. ¬†Like¬†with most new electronics¬†we didn't even¬†bother to read any instructions rather just¬†played around¬†pressing buttons till it showed us¬†the dotted read outs of what¬†might be fish or schools of bait fish. We got really excited when we started to see lots of dots around and so we dropped our lines but soon we relised this is probably just a lot of sticks and junk in the water… I decided to put in the fish symbols to help us better work out what fish look like. I was very impressed that it actually was so powerful it¬†could read our lines as we dropped them and also this helped us work out at what depth our lines were. Knowing this I¬†felt very comfortable that when this reader showed a¬†fish, then¬†there was a fish down there. I'm very¬†skeptical as to whether fish finders are showing fish or something¬†else, however now working¬†with this one i'm certain it does its job very well. We got to the magic depth of 20 – 25m which served us¬†very well earlier in the year and was interesting to see just how flat the bottom really is. Also very interesting to see how the channel suddenly drops from about 25m – 50m in places.¬†You would expect that on both the top and bottom of this drop¬†would be places to find¬†fish. ¬†We always¬†knew there¬†was the drop off to the channel here however we were never quite sure¬†the exact location as our previous sounder only showed fish and depth was just a number, not a graph.
 
Anyway the fishing wasn't great however we weren't expecting much at this time of the year, i think it's still a bit early for the beach style of fishing we do. In saying that we did catch a Kahawai and two got off. We got a barracuda and also something very large Рprobably a shark but maybe a king fish, but it snapped our line so we will never know. I like this fish finder, it tells you when it finds fish by beeping and it gives good readouts when you want to survey the bottom. Paraparaumu has some interesting bottom contours which i'm sure we will explore very well over the Summer months.
<!Ė google_ad_section_end Ė>
This article maybe subject to copyright and cannot be replicated in any form without prior permission click here to contact us.